Ed Voyles Honda Hosts the HBN Foundation's Quarterly Event on June 4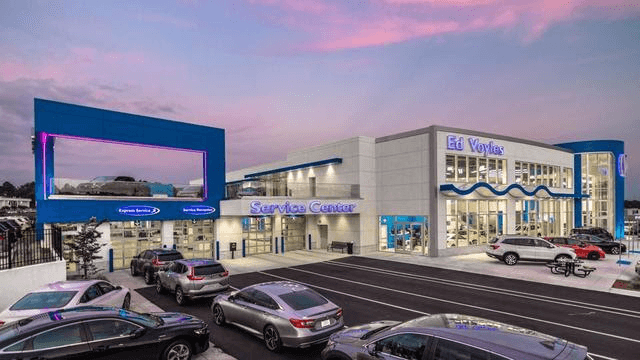 Ed Voyles is proud of the success of the Hospitality Business Network Foundation's (HBN) quarterly event! On Tuesday, June 4, we welcomed more than 70 Hospitality Business Network Foundation members to our new Ed Voyles Honda location in Marietta. Members and guests gathered on the 2nd floor and dealership deck for an evening of "Cocktails and Conversation," enjoying drinks and light snacks. 
The Hospitality Business Network Foundation is one of the organizations we love because their continued support towards other non-profit organizations that are near and dear to our hearts. Continue reading to learn more about HBN and their most recent quarterly event. 
"Up on the Roof" for Cocktails and Conversation at Ed Voyles
At Cocktails and Conversation, guests were surrounded by vehicles from all of the Ed Voyles Automotive dealerships, including Acura, Chryslers, Dodges, Genesis models, Hondas, Hyundais, Jeeps, Kias and RAMs.

It was an evening of connecting and networking for HBN members and guests. Everyone dined on delicious food and drinks courtesy of Proof of the Pudding, while the rooftop furnishings were provided by CORT Tradeshow and Event Furnishings. Throughout the evening, those in attendance enjoyed the sounds of Tom LaDow, director and pianist with Atlanta Plays It Forward, accompanied by HBN's own vocalist Melanie Dobbins with Insider Advantage and JAMES Magazine. All in all, the HBN's Cocktails and Conversations was a huge success, and Ed Voyles Automotive Group was proud to host the event.
What Is the Hospitality Business Network Foundation?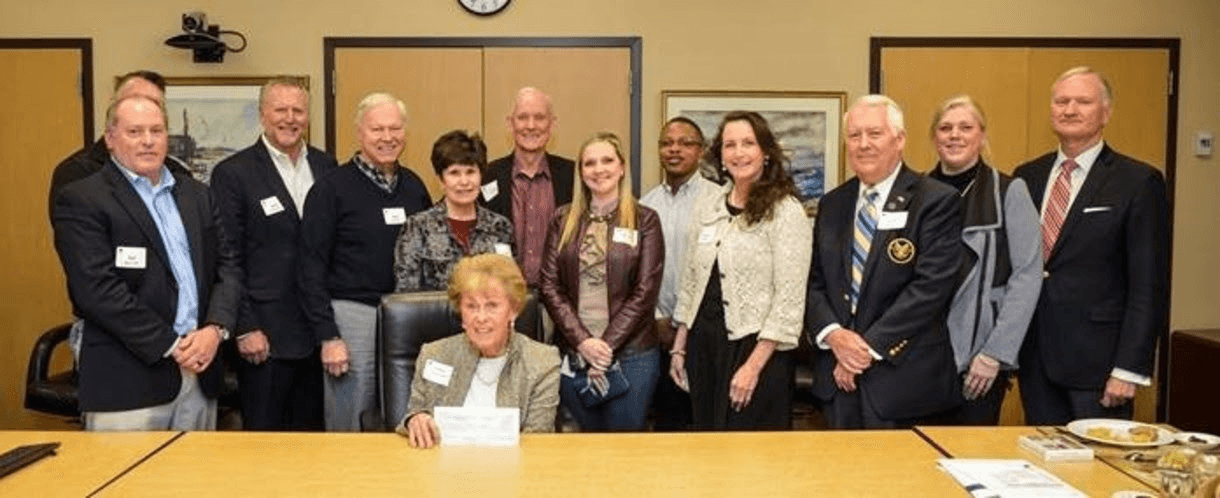 The Hospitality Business Network Foundation, Inc. is an organization made up of executives from the private and public sectors engaged in business-to-business networking for the purposes of sharing past histories, new ideas, business trends, successes, and best practices. 
The Hospitality Business Network Foundation meets up to three times every year for conferences like "Cocktails and Conversation." At the end of the year, the Foundation hosts an annual golf tournament for sponsors and distinguished guests. At least 50% of all net proceeds provided by entry fees and sponsorship support are donated to other non-for-profit foundation and charities such as:
The Wounded Warrior Project

that provides assistance to thousands of military personnel who have suffered injuries in conflicts. 

 The Navy Safe Harbor Foundation

that supports injured, wounded and seriously ill Navy sailors, Coast Guardsman, and their families.

The Association of the United States Navy (AUSN)

that assists the Hospitality Business Network Foundation in identifying both veteran and active military personnel living in the state of Georgia and Metro Atlanta area who are eligible to receive assistance from the Wounded Warrior Project and Safe Harbor Programs.
Contact Ed Voyles Automotive Dealerships for Your Next Vehicle
The Ed Voyles family of dealerships is proud to support our local community through positive organizations like the Hospitality Business Network Foundation. Since 1952, Ed Voyles Automotive Group has made its mark on its community, providing affordable vehicle solutions for families throughout the metro Atlanta area. 
Start the car-buying process online or by contacting Ed Voyles Automotive Group today.