Certified Pre-Owned Benefits at Ed Voyles Auto Group in Metro Atlanta, GA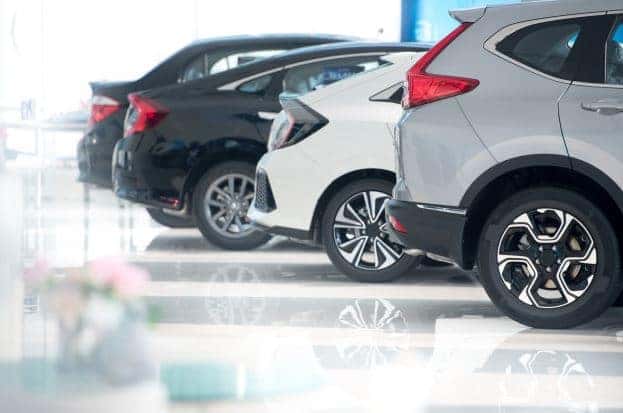 At Ed Voyles Auto Group, we know you want to feel confident in your purchases. We understand the importance of getting it right the first time and want you to be investing in a vehicle that will serve you for years to come. Whether you're looking for a Dodge Charger, Jeep Grand Cherokee, Acura ILX, Kia Soul or anything in between, buying used can be incredibly beneficial, but also presents challenges that other dealerships won't overcome. With Ed Voyles Auto Group, you can comfortably shop our certified pre-owned vehicles by knowing the exact history of the vehicle you want. Read on to learn more!

Clean History with No Accidents
All vehicles in the Certified Pre-Owned Category go through rigorous evaluations to ensure they're up to standards. First, they must have a completely clean history. In order to qualify as a certified pre-owned vehicle, they must have spotless records, including having absolutely no significant collisions. Other used vehicles have the potential to have been in accidents and then repaired, which could lead to problems later on. Our certified pre-owned vehicles will never give you those issues.
Comprehensive End-to-End Inspection
These vehicles undergo comprehensive inspections so we can ensure you get a truly remarkable product. Our experts carefully comb through the vehicle's features, noting every imperfection and throwing out the vehicles that don't meet our high standards. You can rest assured knowing your certified pre-owned vehicle doesn't have any hidden issues. Service on your new car can be a bummer, but it's especially annoying when your dealership should have found the issue before selling it. With Ed Voyles Auto Group' certified pre-owned vehicles, that won't happen.
As Good as New
Our certified pre-owned vehicles are gently used, with low mileage and late model years. You won't find any vehicles that are six years old with hundreds of thousands of miles on them. We want to be able to guarantee a long life, which is only possible if we know the vehicle has hardly been driven. If you've got your eye on a newer model, check out our certified pre-owned vehicles first. You might see the same vehicle for a much lower price!
Contact Ed Voyles Auto Group in Metro Atlanta, GA to Learn More about Certified Pre-Owned Vehicle Benefits
If you've got more questions about our certified pre-owned vehicles, you can visit any one of our locations in Marietta, Chamblee, or Smyrna, GA. Our vehicle experts can give you a detailed rundown about this program and all the benefits. We also want to make sure you've explored all your options. Our lots are home to plenty of new and used vehicles, and there's no doubt that you'll find something to love. Give us a call or visit us today!